With the fast-paced ebb-and-flow of our daily lives, we know how hard it can be to fit an in-person quote into your day. Thankfully, we work around time constraints or offer another alternative. We provide virtual affordable stump grinding estimates.
Virtual Quoting. Made Simple. Made Affordable.
Getting your free quote from us has never been easier. Email, Facebook Messenger, Instagram Messenger, or even by text. You choose the method and get in touch with us.
(919) 879-9529
or
fullcirclegrinding@gmail.com
or
How to Take Photos to Ensure an Accurate Quote
Once you've picked a method of communication that's convenient for you, get ready to take some photos of your stumps. In some cases, a stump may be significantly larger than what meets the eye, (think Titanic, & the tip of the iceberg.) Over time, dirt may build up around the base of the stump, hiding its true size. Below, we've included some photos of the right (and wrong) ways to take your photos to make the process simpler.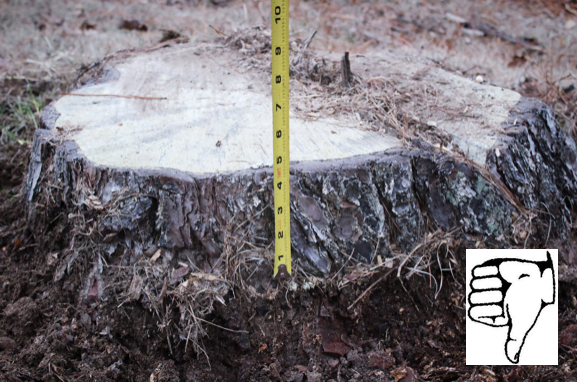 With the mound of dirt around the stump intact, this stump only measures 4 inches in height.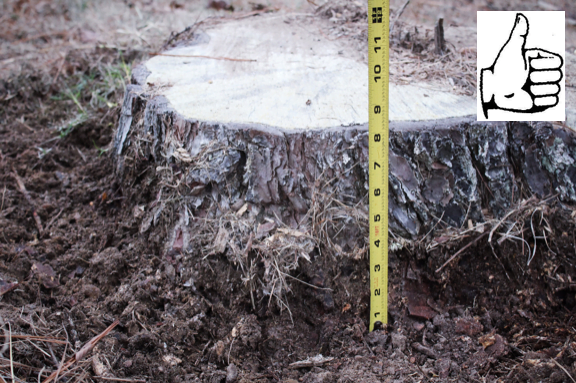 How We Quote Affordable Stump Grinding Estimates
We know how busy life is, and the never-ending juggle between work & home can leave you feeling like there's not enough time in the day. Thankfully, we've been able to derive an easy solution when it comes to quoting.
Simply email or text us pictures of your stumps using a tape measure or other point of reference to give us an idea of what size we're working with. Then, let us know what you plan to do with the area; sod, backfill with dirt, leave as a natural area, etc. We will be able to provide you with a free quote within a few hours.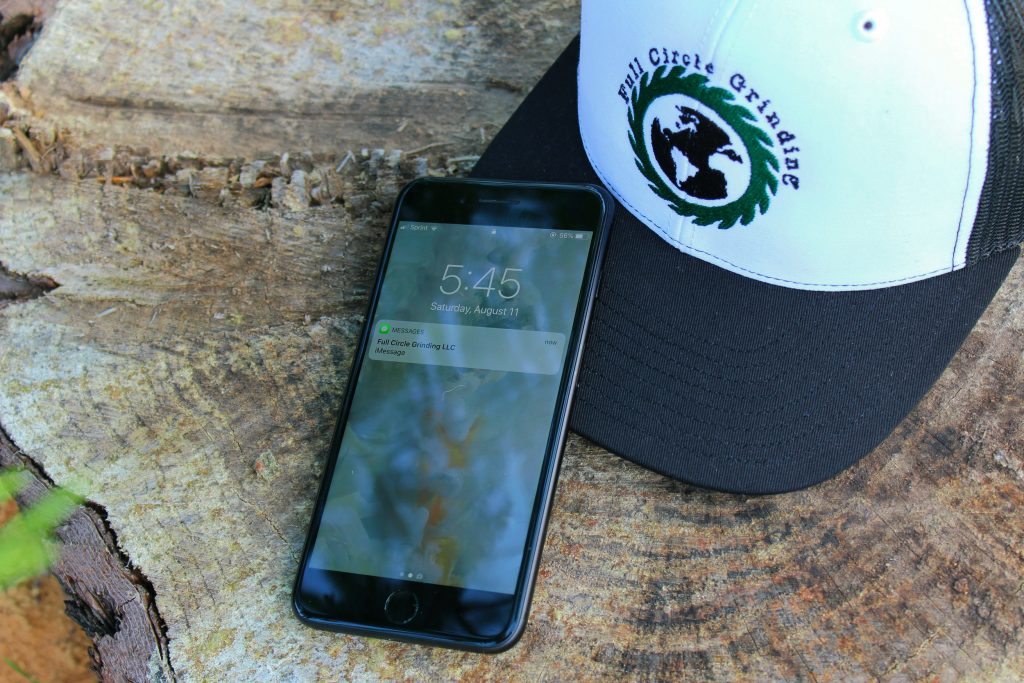 Not a phone person? No problem!
We are more than happy to provide in-person affordable stump grinding estimates as well. It's all about personalizing & simplifying the process for each individual client. Just give us a call, text, or email to get a free in-person quote scheduled today!
PHONE: (919) 879 9529
EMAIL: fullcirclegrinding@gmail.com