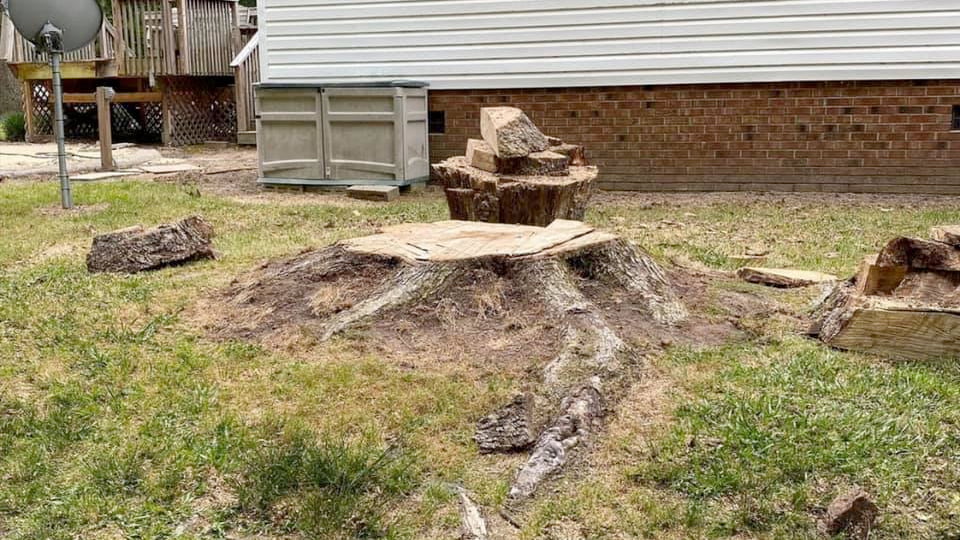 Services
Residential Stump Grinding Services
We're happy to help homeowners from all over the area improve the look of their landscaping with full-service stump removal. Whether you're looking for a natural area or to plant new grass, we are able to grind your stumps in the best way possible to fit your property's needs.
Below is a picture of a home we were able to transform for the new homeowners- on their closing date!
Typically, the average stump can take anywhere from 3 to 7 years to decay naturally; that's a long time to compromise your property's true potential. Upon receiving a free quote, we can plan a time that's convenient for you, and get that unsightly stump removed on the spot.
The before and after photos really speak for themselves. In a thriving & competitive real estate market, stump removal is a great way to increase curb appeal & property value.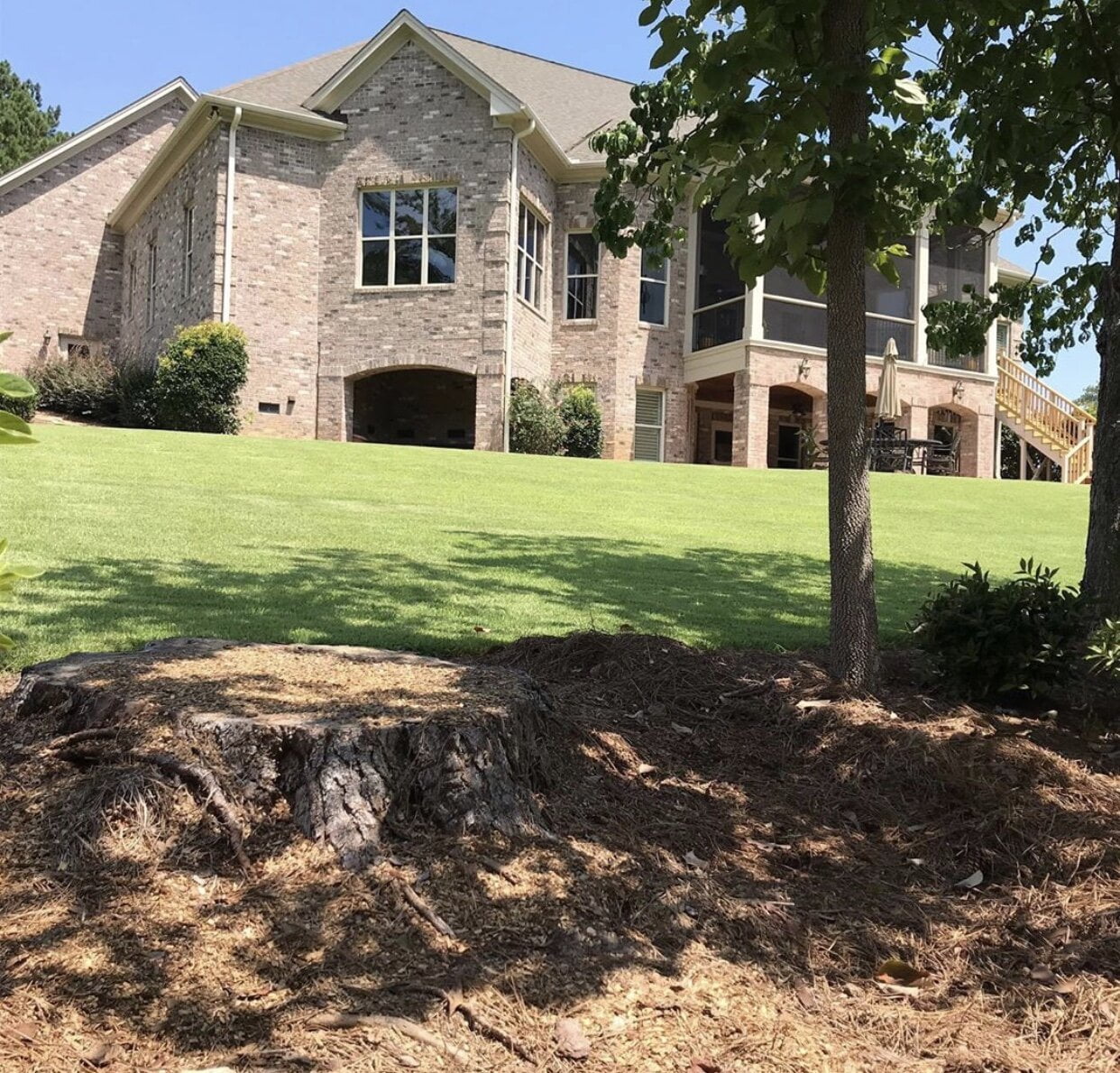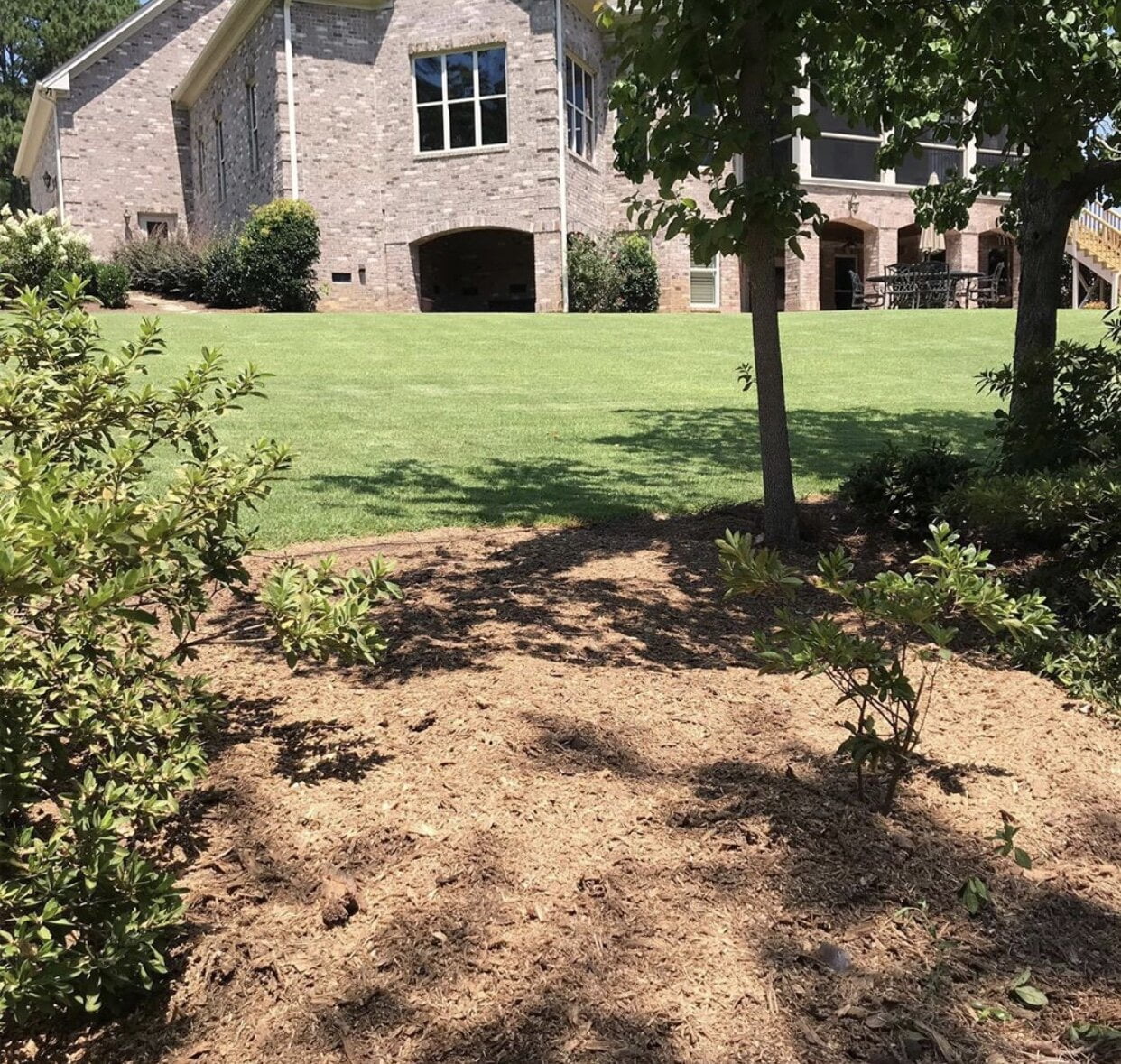 Commercial/Contractor Stump Grinding Services
When it comes to the construction industry, stumps can really cause a big hassle for crews trying to meet tight deadlines. Limited access, time, or resources can lead to jobs becoming delayed.
Most stumps can't be pulled out with heavy machinery, as utility lines may be causing conflicts. Our attention to detail & precision is key to helping get the job done right the first time.
At Full Circle Grinding, we can use our low-impact machine to remove stumps in tight areas and keep your project on the desired timeline.
Or are you a property investor… Looking to find the return on investment you know you deserve?
We've got you covered.
Understanding a client's specific needs and how we can meet them is vital when it comes to prompt and exceptional service. Full Circle Grinding is your best bet when it comes to stump removal on commercial sites – even when it comes to tight deadlines.
Underground utility lines can make stump removal challenging without the right tools. We have the expertise when it comes to working in these conditions to get you to the next step of perfecting your commercial property. In this case, we were able to remove 10 stumps of various sizes without any damage to utilities- enabling the property owner to promptly have the area landscaped for that clean and polished final look.
Why We're the Right Choice
What makes us the best choice for your project?
We pride ourselves on being the best stump removal company in the area- and we don't even have to brag on ourselves. With over 40 5 star reviews on Google, our clients can speak for our attentiveness, expertise, and focus on customer satisfaction.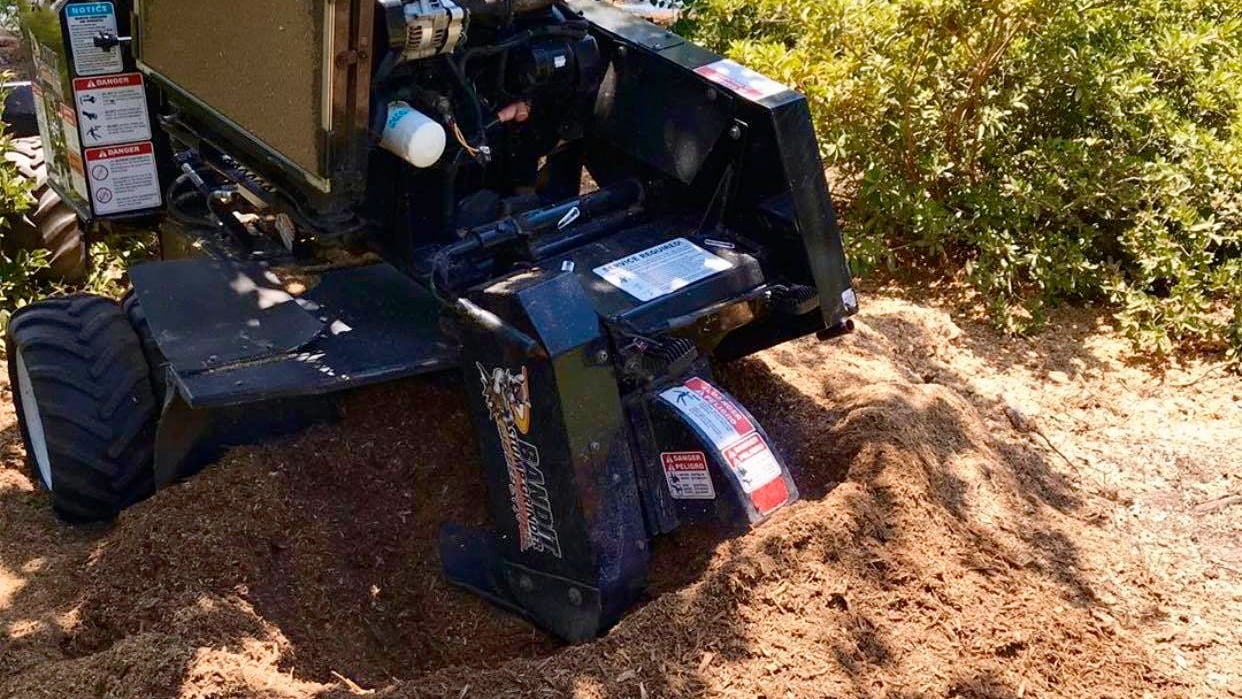 It's Time To Get Rid of The Stumps
In Your Life!
If you are in NC and wanted to get a quote for stump grinding we are here ready to give you a contactless quote!