Affordable. Sustainable. Responsible.
Residential & Commerical Tree Removal & Stump Grinding
Full Circle Grinding is a tree removal company located in Johnston County, NC. We specialize in many different aspects of tree care; from tree removal, tree pruning, stump grinding, lot clearing & much more. If you are looking for client-trusted tree specialists in central North Carolina- you've found us!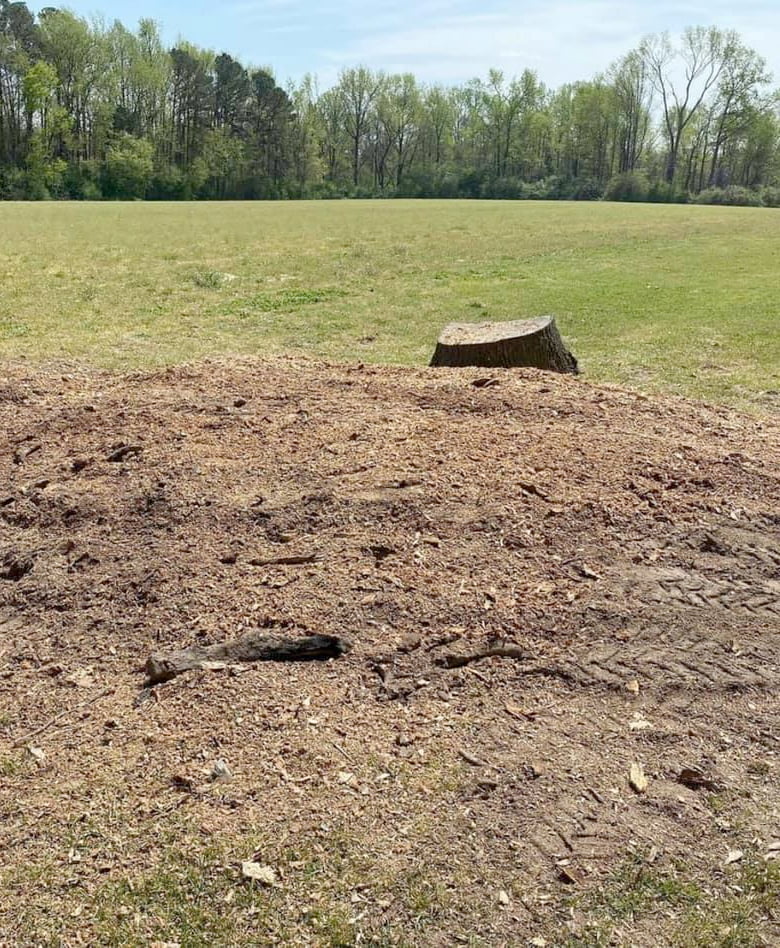 Residential Stump Grinding
We provide residential stump grinding in the greater central North Carolina Area. We have performed stump removal in multiple NC counties.
Commercial Stump Removal
Providing commercial stump removal is another one of our specialties. We can grind stumps in hard-to-reach places and keep everything safe and secure.
Residential Arborist Services
Whether you're looking to up your curb appeal, or remove a dangerous tree putting your home at risk, Full Circle Grinding comes with the area's most competitive pricing & over 70 fire star reviews on Google to take on your job. 
Commercial Arborist Services
We have completed countless commercial jobs over the years ranging from dot projects to lot clears for those in property management. Communication is key in these jobs as each business owner's needs are unique & we pride ourselves in being able to exceed their expectations every time.
Why Choose Us
Tree companies are a dime-a-dozen these days & making the right choice can be overwhelming. Here are just a few of the reasons why Full Circle Grinding is the right choice.
---

Fast Work
We pride ourselves on quick and diligent work. Time is valuable.

High Skill
We use top-of-the-line equipment to complete our high-quality work skillfully.

Clean Work
We have been in the arborist business for years & pride ourselves on our high-quality work & attention to detail.
What Our Clients Say
Let real testimonials from our customers do the talking!
---
70+ ★★★★★ Reviews!
We have over 70+ 5-star reviews on Google from our delighted customers.
We aim to please on every job, so you can trust us with your project.
Brent and his crew are personable and professional. You can always count on them to do a great job. I recommend full circle grinding to all my friends!
Meg Towles

We live in the Cleveland/Garner area and had a few of our stumps removed by Brent. He is incredibly professional and has very fair prices. We will be needing a stump grinder again and I will definitely use him again!
Glenn Medford
Great experience with Full Circle Grinding. He was quick to respond to messages about price quotes and scheduling. I'm happy with the work done and the area was left neat. After telling him that I planned on planting another tree there, but hadn't decided on what kind, he gave me recommendations which I really appreciate. I highly recommend Full Circle Grinding.
Megan Lutwak
I decided to call Brent based on some referrals. He was professional and cost was very reasonable. He communicated when he would be able to complete the job. I also added some last minute items which were not an issue. He was very considerate of our yard as he also made sure everything was cleaned up after the job was completed. I definitely would recommend and use again.
C P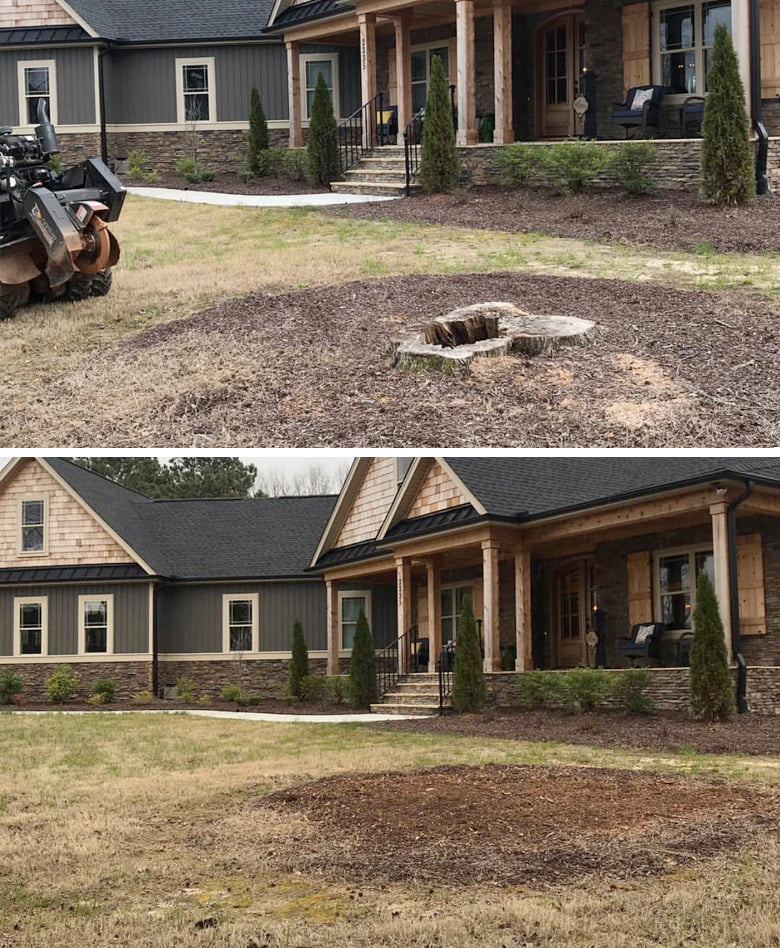 Stump Grinding Questions & Answers
Some of our frequently asked questions
Why I should choose Full Circle Grinding?
With over 70 + five-star google reviews of our company you know you're working with that does professional & high-quality work.
What can Full Circle Grinding do for me?
(Almost) anything! Whether it's tree removal, brush clearing, stump grinding, tree trimming, or all of the above, you can trust us to get it done!
Are you Insured?
Full Circle Grinding, LLC is a fully insurance stump grinding and removal company.
Our Latest NC Stump Grinding Work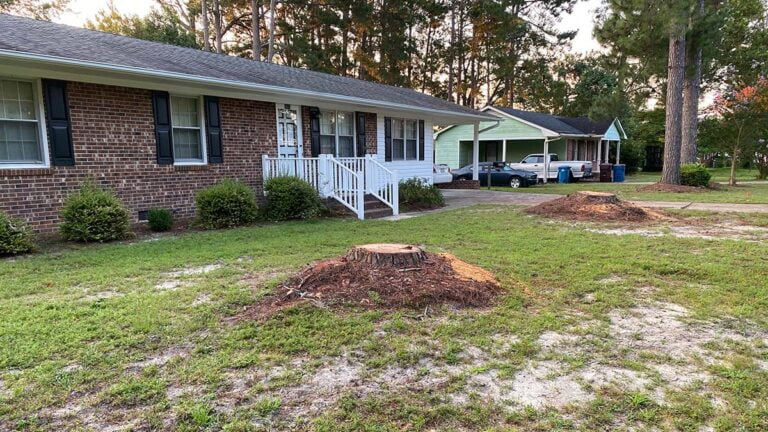 Always happy to knock out jobs in Johnston County, a place we are proud to…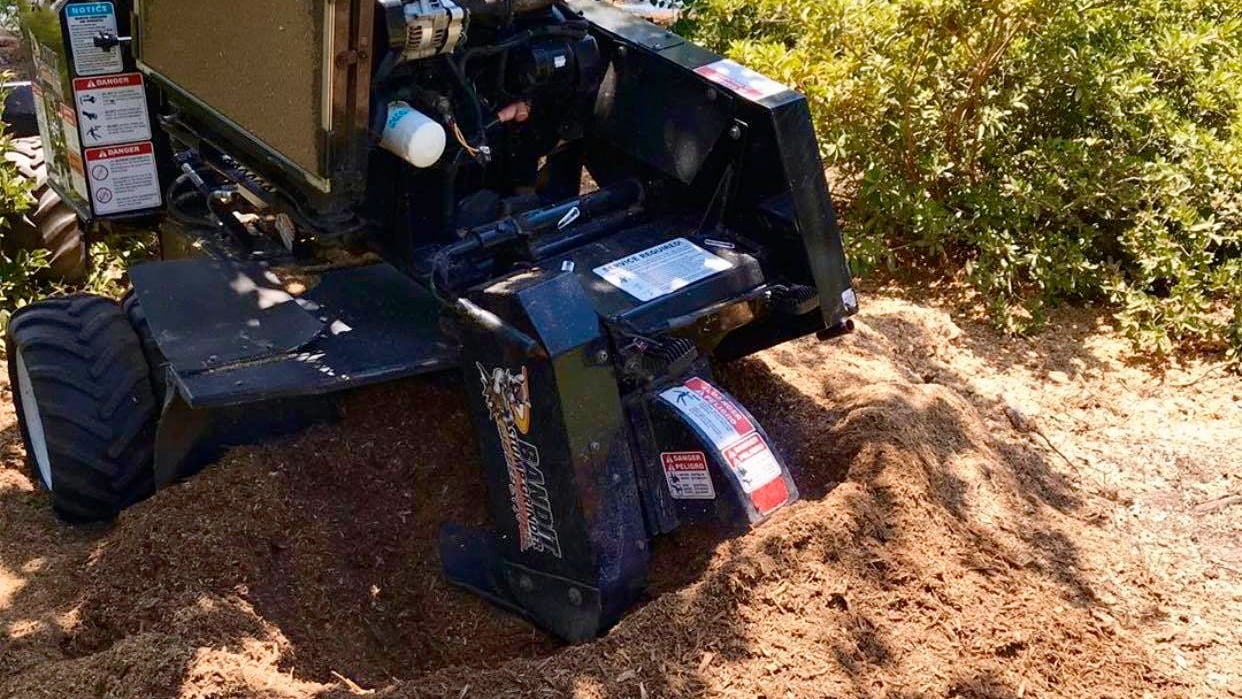 It's Time To Get Rid of The Stumps
In Your Life!
If you need NC stump grinding and removal and need a quote for stump grinding, we are here, ready to give you a contactless quote!