In our second installment of "where we ground stumps this year," we're traveling to Clayton for a lot clearing project. We were originally based out of Clayton and still consider it home. Most of our work comes from the area, so this is far from the only job we completed there in 2020.
In April of this year, banner Enterprise, a cellular tower communications company, reached out to us to inquire about lot clearing for their property. We, of course, couldn't wait to help them tackle the job!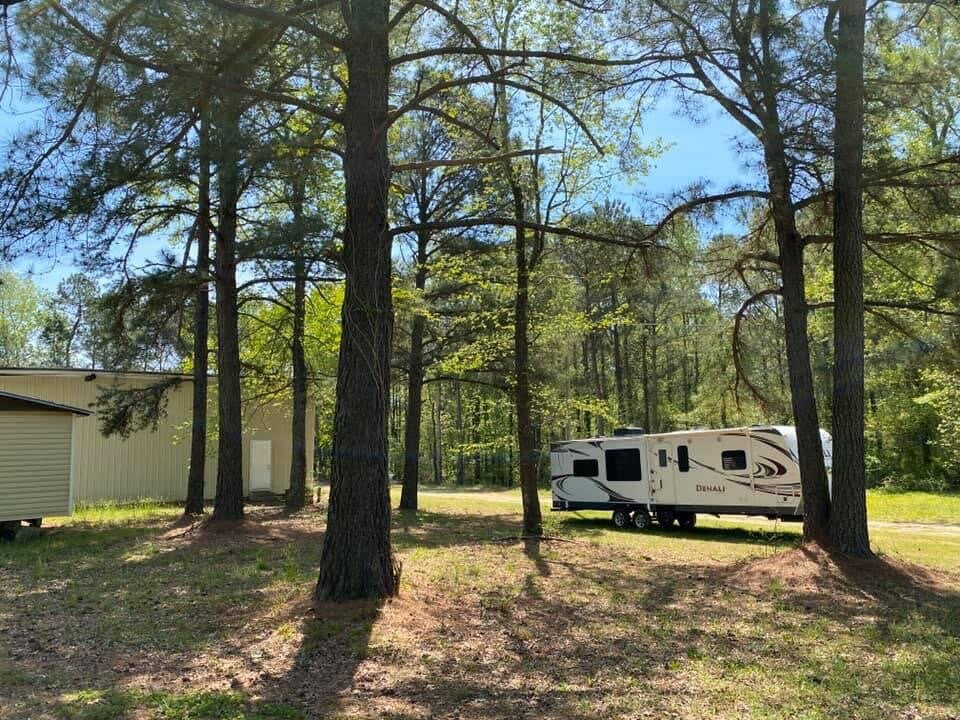 The first step, of course, isn't removing the trees!
Calling in an NC811 request is completely free for homeowners & contractors and gives you peace of mind regarding underground utilities. I've touched on this in previous blog posts, so I won't get too far into it.
I just wanted to drop the reminder! It is ESPECIALLY important for stump grinding to know where your utilities are keeping you (and us!) safe from unforeseen accidents. Having insurance is so important as a small business owner, but it's even better when you take all precautions when working on a client's property grinding stumps not to have to use it!
Ok. Off my soapbox on underground utilities and stump removal for now. On to the tree removal!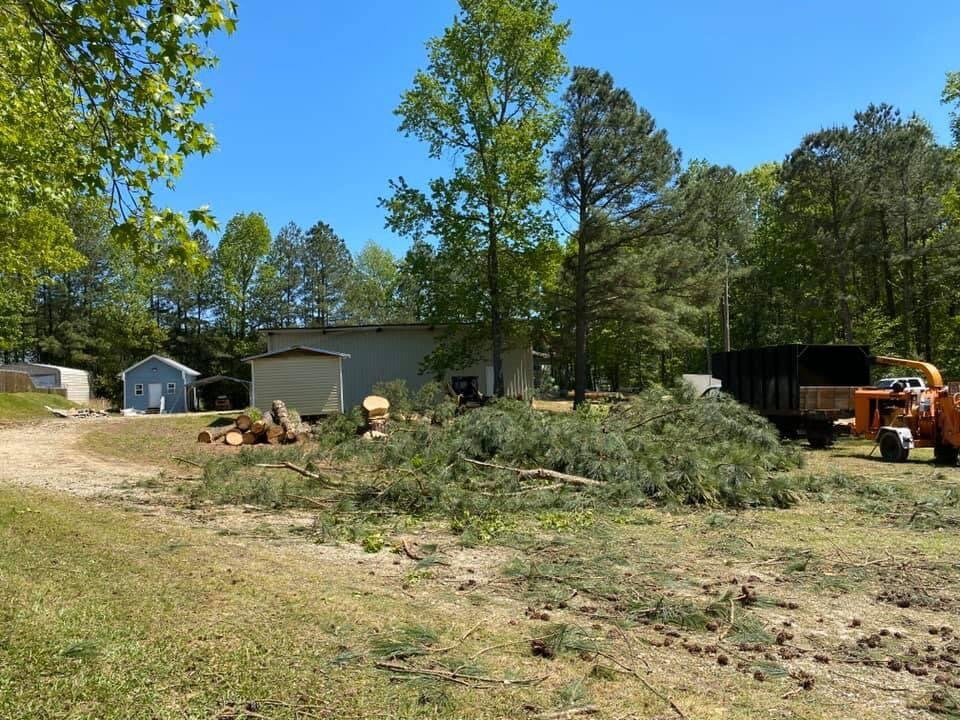 What a mess. We partner with tree removal companies that take pride in their work, just like we do, and make sure everything is cleaned up when the job is completed, leaving you with the illusion that the trees never even existed in the first place!
Once all debris was removed, we were able to begin stump grinding! Pine tree stumps can often be somewhat difficult when fresh due to the amount of sap in the stump. Thankfully, our equipment can easily handle it & get all of the stumps ground in no time. Check out this knotty pine stump below!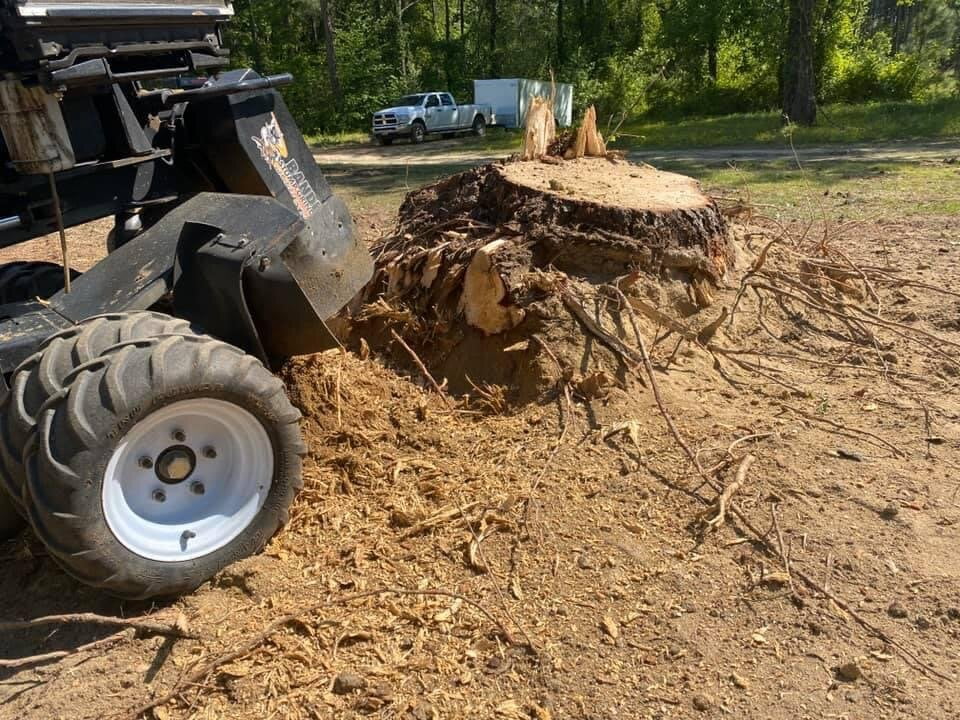 Not all stumps are pretty, perfect circles. Some of them are absolute monsters!
Because he wanted to turn this area into a parking lot, we wanted to ensure that no matter how he wanted it done, the stumps wouldn't cause any issues, from gravel to concrete.
We ground these stumps down around 6-10 inches below grade, then backfilled the holes with grindings.
Viola!
Whether he left it as an empty lot, paved it, or had gravel put down, the stumps weren't even a thought as they literally disappeared. The grindings left behind also work fantastically for erosion control.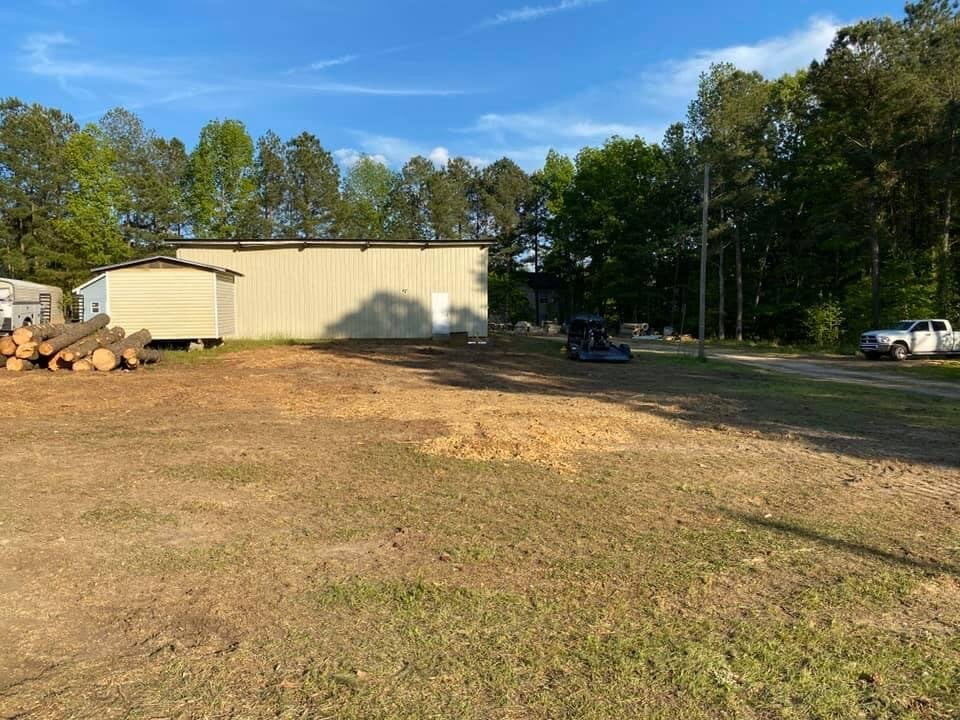 Finally, this lot in Clayton was cleared! Looking almost unrecognizable afterward as the trees and stumps were completely removed.
Lot clearing can be one of the most satisfying arborist jobs due to the extreme transformation. So many businesses are moving to Clayton, and so many are already calling Clayton home. So we expect more Clayton lot clearing projects in the future.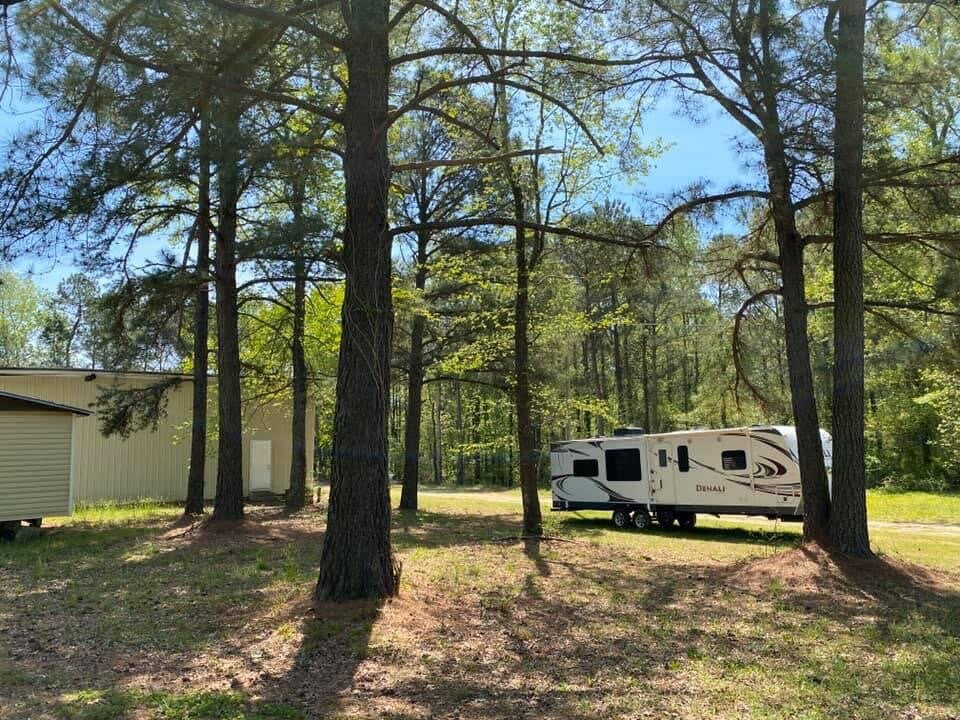 We were so happy to come in and do a great job for another local business and continue to grind stumps and clear lots in Clayton as well as all over our local area.
Check out Banner Enterprise!
Until next time,
Brent