This week I tackled a job for Lynx Defense, another local business specializing in tactical goods (I'll drop their link below if interested, they make incredible stuff!). After tree removal and hydro-mulching were completed, he was ready to have some stumps ground on his property. Hydro-mulching is a great option to consider when tackling large-scale land/brush clearing, but not an effective method for removing stumps. So we stump ground their shooting range so they had a nice flat space to shoot.
There were roughly 15 stumps scattered from the entrance all the way up to the actual range itself. So we started stump grinding this shooting range from the front and moved to the back.
Eliminating these trip hazards was the number one priority, and we were able to accomplish that in no time at all. Our machine is remote-controlled, and super compact, making this job a breeze! Once we finished grinding, we backfilled the holes, leaving the entire area flush & neat- like the stumps were never there.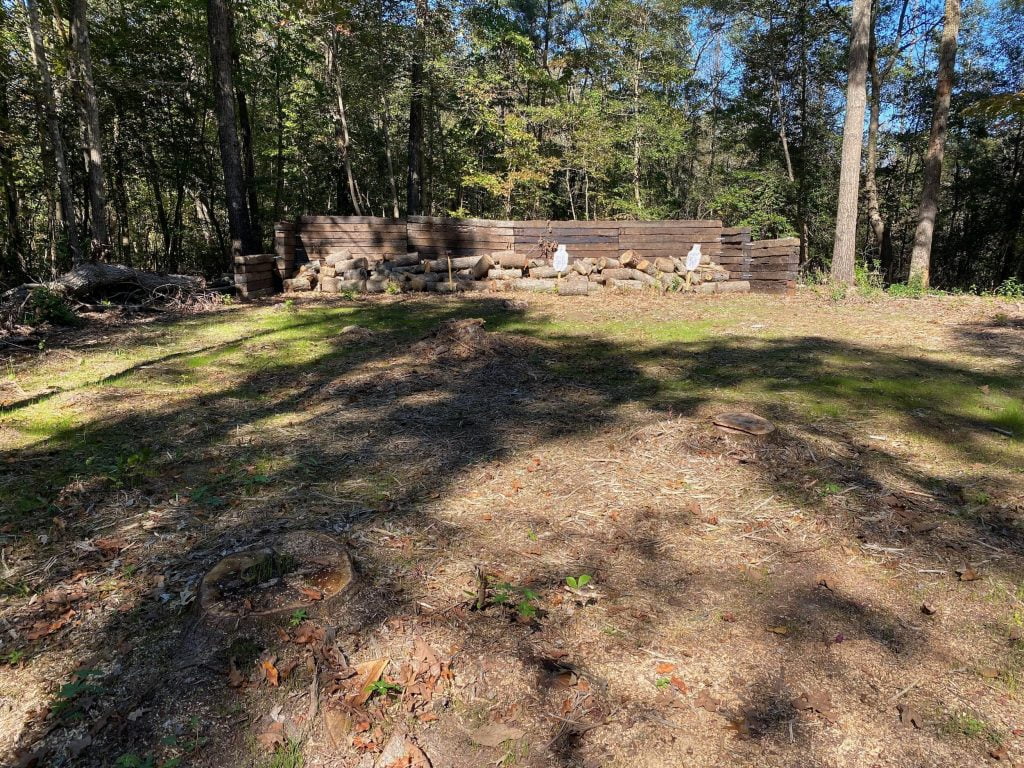 This shooting range is clearly nestled back in the woods so when it was created stumps were an inevitable part of the process. We made it painless to clean up stumps of all sizes for Lynx Defense.
If you're looking to have stumps ground in the Johnston/Wake/Harnett County areas, we've got you covered! All of our estimates are free, either in person or virtually.
Lynx Defense is an American-made tactical gear company based out of Benson, NC. From pistol bags to rifle cases, they have anything a shooting enthusiast would need. Here's the link to their site- and just be aware, he sells out fast!
Until next time,
Brent