With Clayton as the birthplace of our stump grinding company, we always really enjoy stump grinding there as it always fills us with a sense of pride to be helping others in our hometown. This job, by far, is one of my absolute favorites just because of what the homeowner did with the area after we finished grinding the stumps.
Seeing a client's vision from start to finish is so exciting- especially when realizing that we are the reason it all came together!
This stump grinding job is also an EXCELLENT example of why having your stumps ground properly is so important, and why it's important to communicate with your contractor before the job commences so that they know exactly what to be aware of.
When grinding stumps, we grind anywhere from 6-12 inches below grade. This ensures that grass will be able to grow there in the future. When it comes to planting trees or having a fence built, however, the grinding may have to be done in excess of 12 inches below grade.
Wouldn't you hate to have your stumps ground to have a fence installed, just to have the fence company be unable to get your fence posts installed correctly?
By communicating with our clients, we can make certain that we remove the stumps exactly as needed for future projects in the area.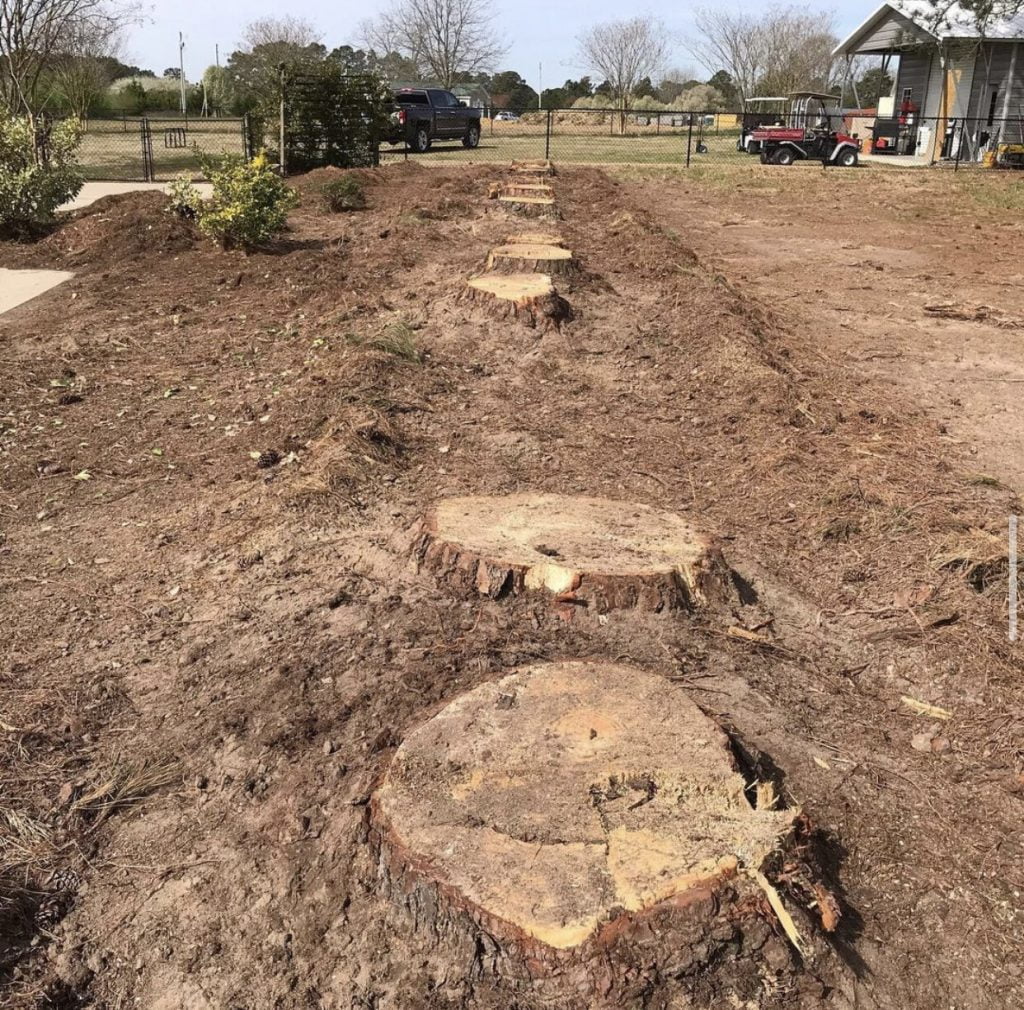 These clients had a long line of pine trees on their property line and wanted to have them removed to have a fence installed. We were thrilled to get the job & make this dream a reality.
I'll be completely honest with you – I don't remember exactly how many stumps there were, but it was around 10 stumps if I'm not mistaken.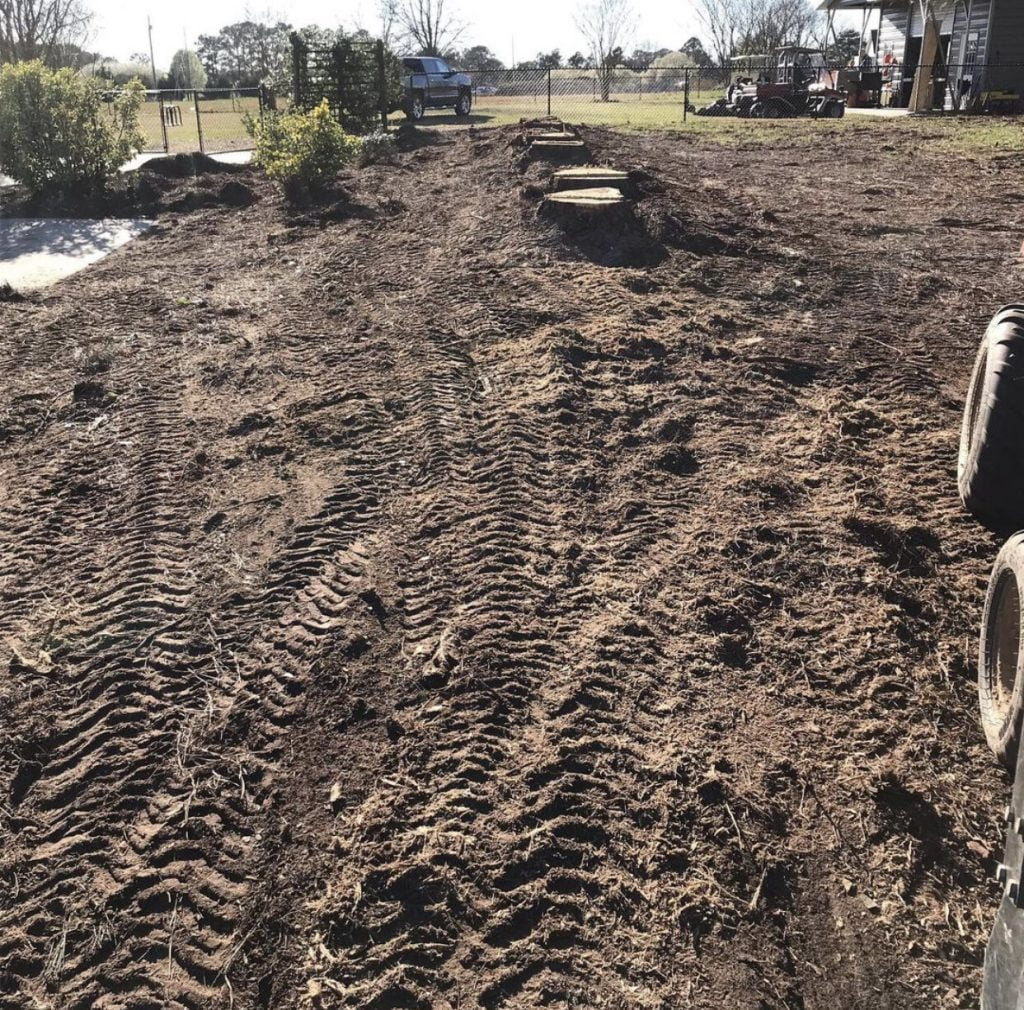 Quick progress shot we took facing the back of the property.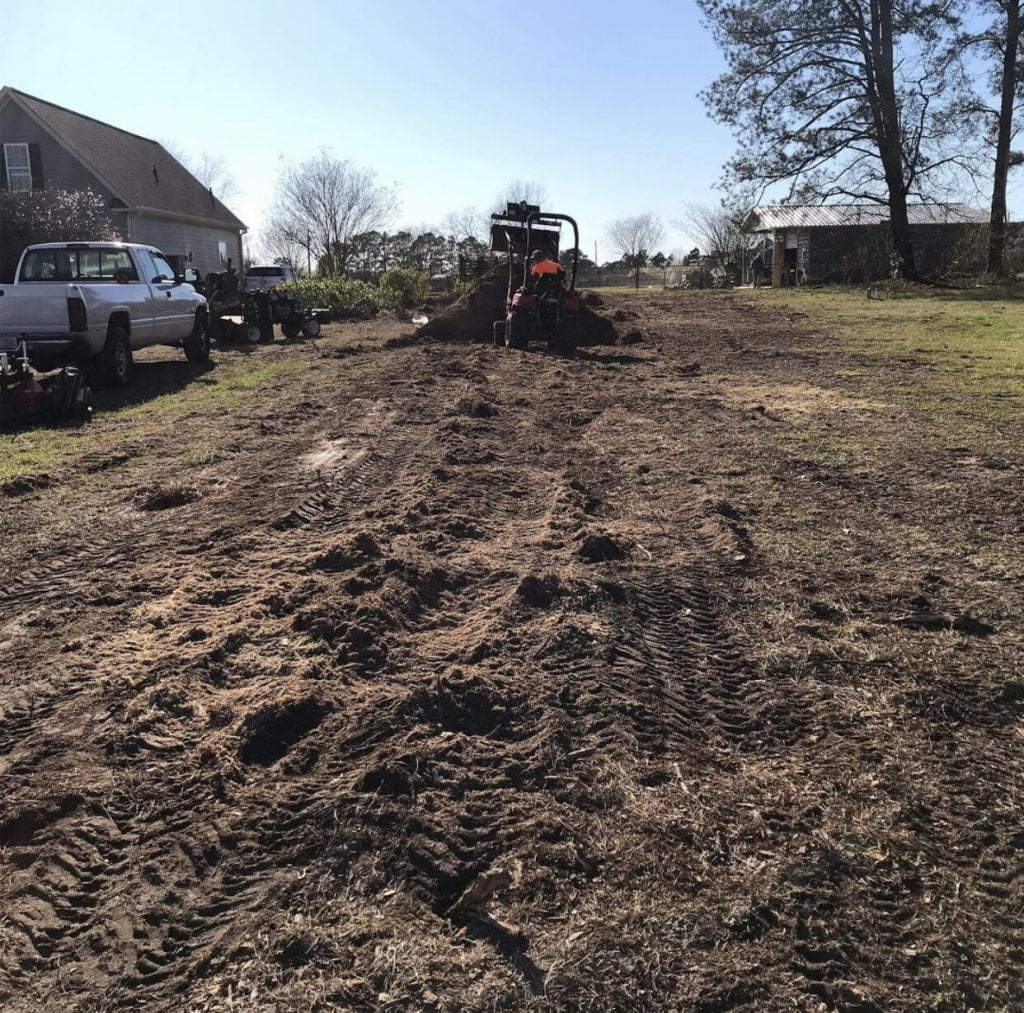 When it comes to jobs of this magnitude, we often utilize a tractor to get the grindings moved out of the way- this makes our grinding work much more efficient versus manually raking or using our blade on the machine to push them to the side.
On this job, however, the client wanted all of the grindings removed, so that was no problem at all.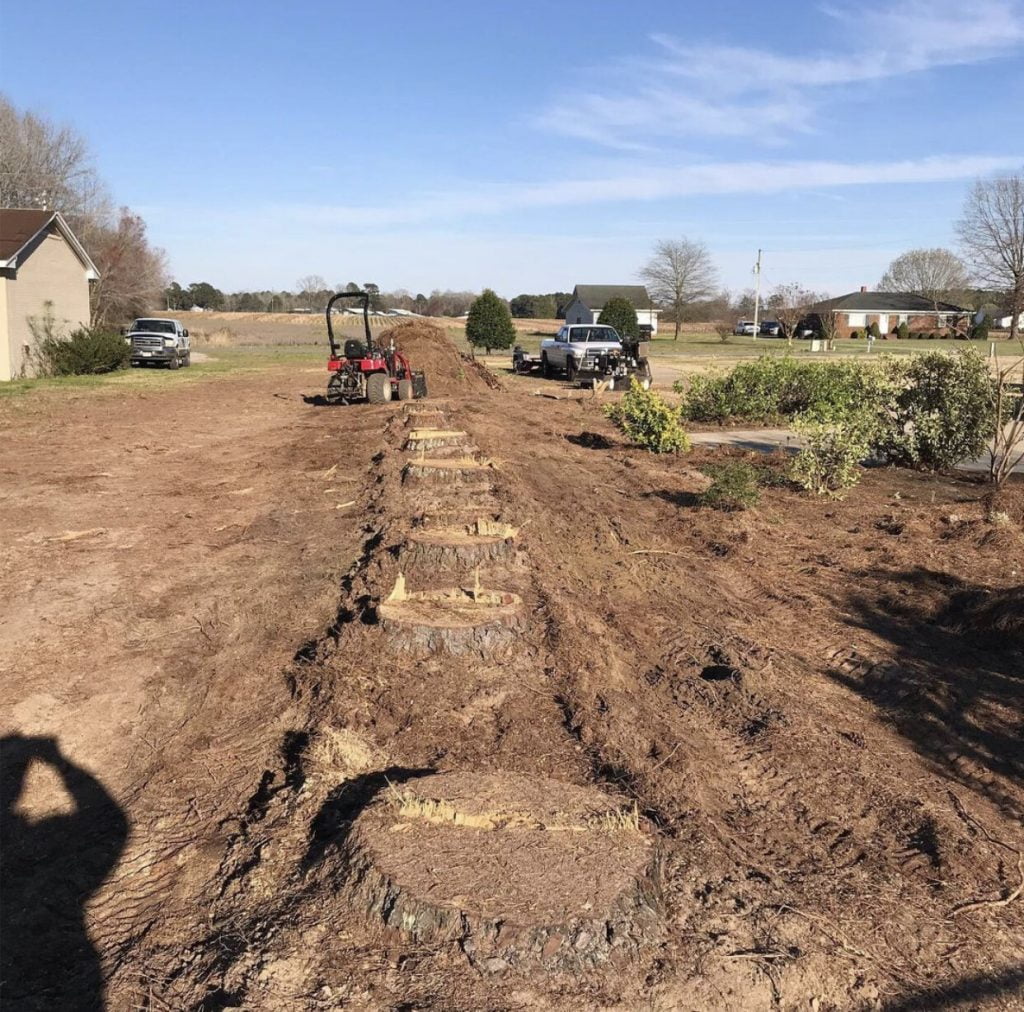 Here's another view of the stumps- this time facing the road. Check out the size of that grinding pile at only halfway through the stump grinding process!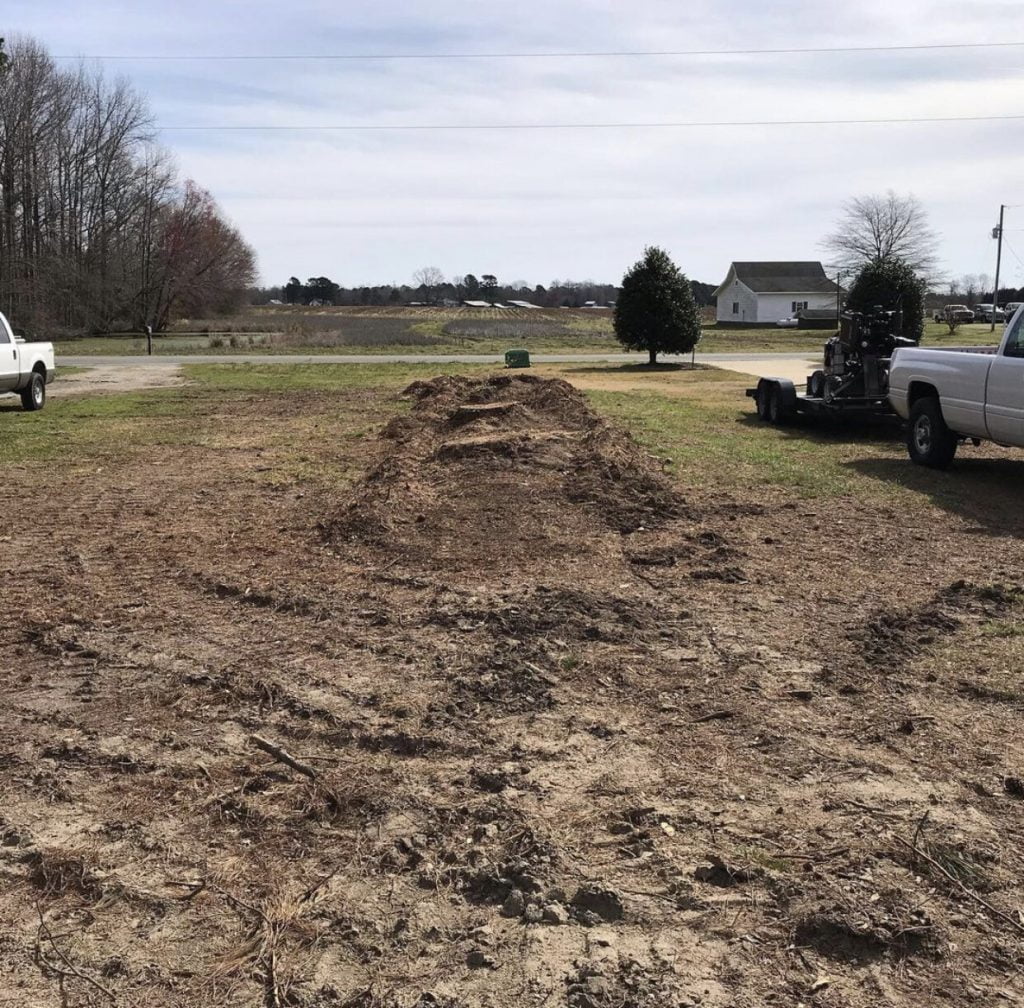 Only a few left here. Clayton is such a booming area, and we've done so many jobs across the town.
This area, in particular, was only a few miles from our home, so driving by on a daily basis & getting to see what we had accomplished made us feel incredible!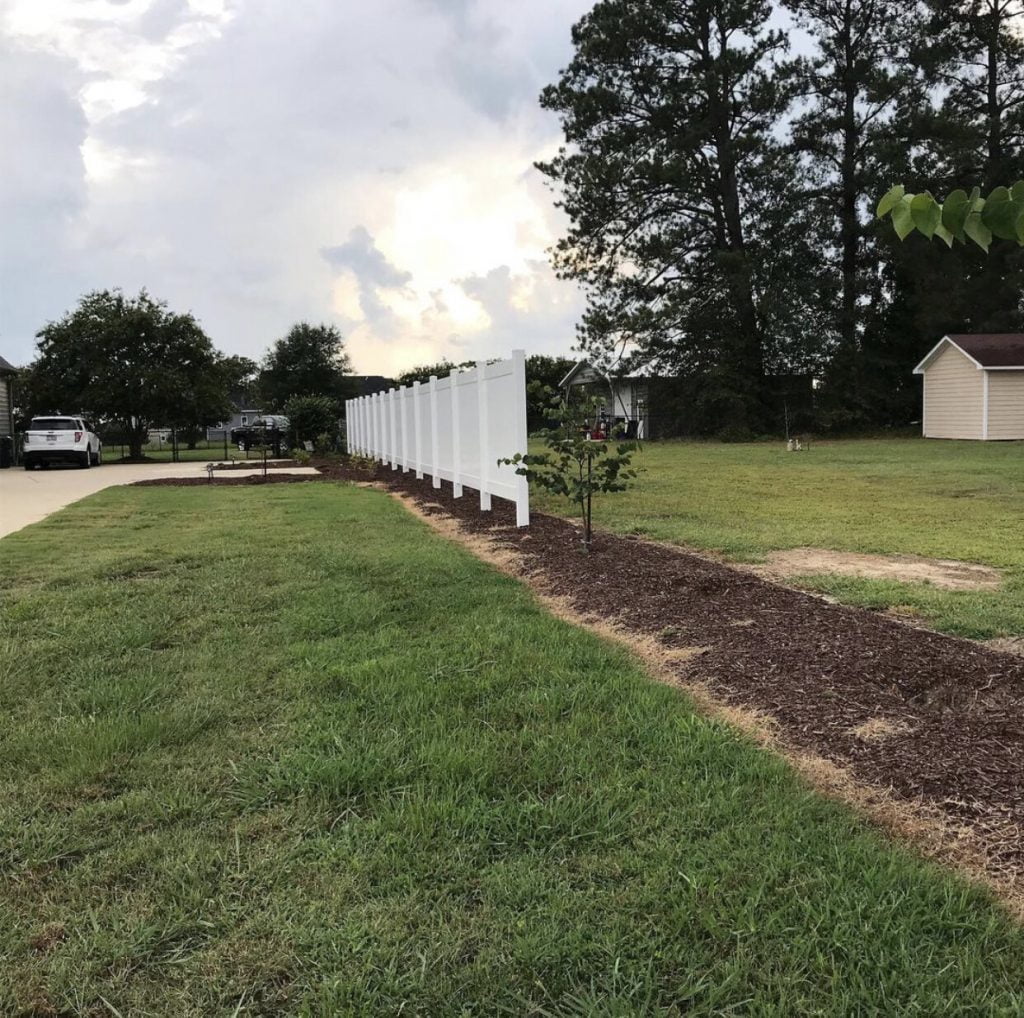 A fantastic finished product! They not only had a fence installed but also planted trees.
Thankfully they chose us to complete the job for them- and our attention to detail in getting the stumps removed properly really came in handy and made the fence installation and tree planting a breeze.
I've included some before and after shots below to show how drastic of a transformation stump grinding can have on a property's curb appeal.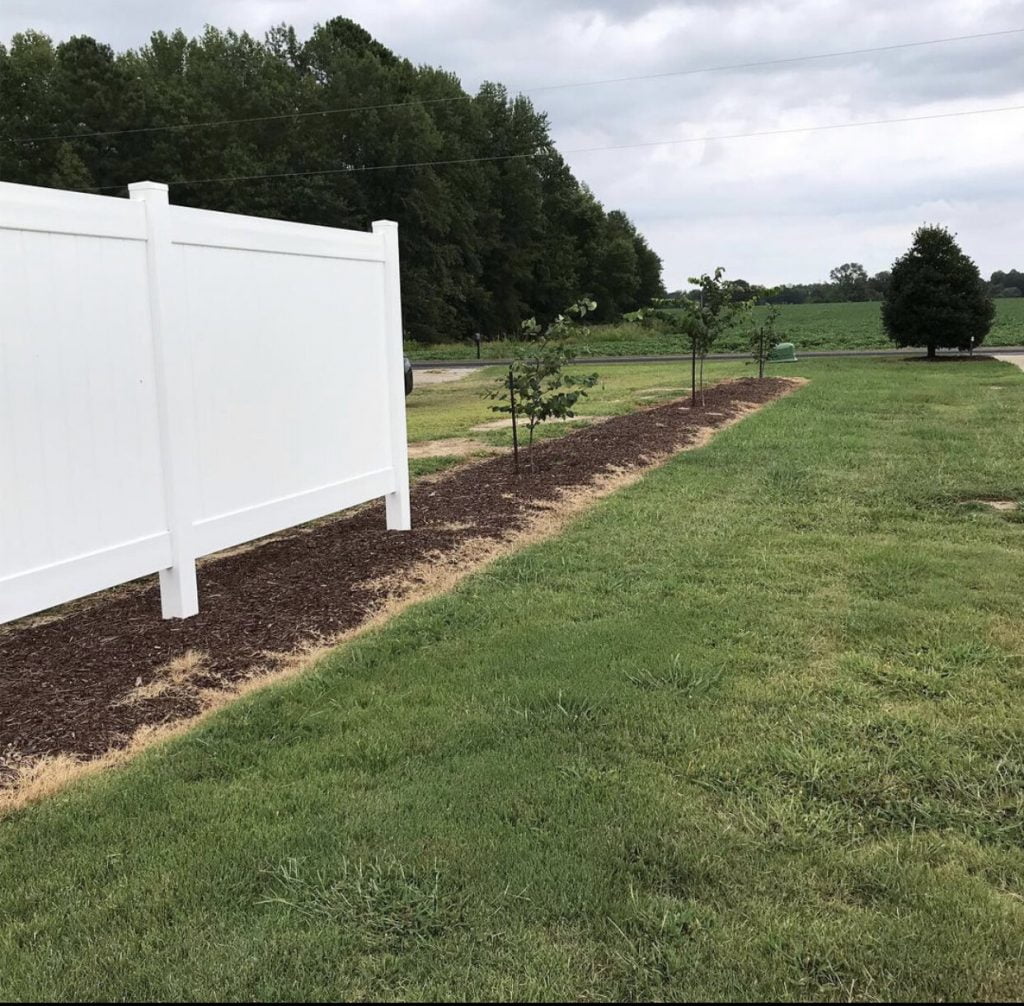 I've said it a few times before in previous posts- but going back through this entire year's worth of stump grinding has really been such a great reminder of why we do what we do.
I believe that self-reflection only paves the way for more growth & personal development, as well as showing you what you're capable of. This type of self-encouragement is so important- especially after the roller coaster ride 2020 of all year's has been.
Check out the Clayton Fire Stump Grinding job as well as another awesome stump grinding job we did in Johnston County. Be sure to check back next week as we highlight another job we've completed in the area.
Until next time,
Brent